SEEDS + SPIRALS
Clinical Practicum (Year 3) 
Welcome to our advanced clinical training program! If you have completed our 2nd year intermediate training (or a similar program elsewhere) and are ready to start putting the pieces together and applying everything that you've learned so far, this is your next step.
Seeds + Spirals is an in-person, practical program where we will see real-world clients together as student-clinic. We will meet weekly on Fridays and have an opportunity to sit with 2-3 clients per day. Students will take turns leading the interview, and we will work as a group to come up with recommendations for each client.
The clinic (akaWholistic Wellness Council) is open to anyone in our community. It operates by appointment only, and we charge a reduced $20 fee per appointment. We ask that our clients commit to at least 2 follow-ups so that we can receive feedback for our formulas. Read more about how the council operates or schedule an appointment HERE.
Occasionally we will have last minute cancelations, and these times can be used to review material from the previous year, dig deeper into herbs and pathologies, or practice formulation techniques.
In addition to the clients that we see as a class, you will be responsible for seeing 5 on your own outside of class. You will be able to use these hours towards the clinical requirements to become a registered herbalist through the American Herbalist's Guild.
Completion of this practical training is acknowledged by a Certificate of Completion at the end of the 6 months (90% attendance + satisfactory completion of all homework is required to receive the certificate).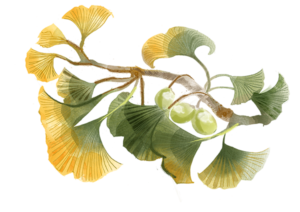 Investment
Regular tuition – $1440
Deposit– $240 is required to save your spot. Deposit is non-refundable and non-transferable.
Discounts

5% discount for cash payments or for paying in full by February 17th

Monthly Payment plan available

5 monthly Installments due the first Wednesday of each month. This comes to $240/month after the deposit.
Please plan to bring a bag lunch or enjoy one of Shepherdstown's restaurants for lunch. For those requiring overnight accommodations, please see the Our Area page.

Ready to begin?
2024 Enrollment will begin Spring of 2024. Check back soon for details on dates & times.
Email Ashley at
Schedule
Alternating Fridays, 9:15 am – 2:45 pm
 September 15 2023 – June 28, 2024
For those who are interested, email me and let me know if you have any questions! I can send you a list of the exact dates. (This list is also available through our scheduling app).  For those who have completed my Buds + Blossoms class, you can save your space by sending your deposit at anytime. For those who are new to Sacred Garden School, we will need to schedule an interview before sending your deposit.
After this session, we will settle into a more normal routine of 2, 12 week sessions each year- one in the fall (mid- September through mid-December), and one in the spring (mid-February through mid-May). Each session will be $720 and can be taken together or separately, with discounts available for students who sign up for both sessions. Dates for 2024-2025 will be posted Spring of 2024.
Prerequisites:
Completion of an intermediate-level training program, either our Buds + Blossoms Clinical Herbalism program or a comparable program that covers anatomy, physiology, pathophysiology, phytochemistry, and herbal energetics. Feel free to email Ashley to see if you qualify.