BUDS + BLOSSOMS
Clinical Herbology (Year 2)
Welcome budding herbalist! If you have had some introductory herbal training, loved it, and are on the lookout for opportunities to deepen your knowledge and skills, this is your next step.
Buds & Blossoms is a comprehensive, intermediate-level program that will put prepare you to see clients. It's where your knowledge, your skills and your innerstanding of the plants and the body will coalesce, where your confidence as an herbalist will blossom.
We will meet once a week for 40 weeks to explore
The production & management of vital energy
Energetic Herbalism & the Six Tissue States
Constitutional assessments
Anatomy & Physiology
Diet & the Energetics of Food
Natural Detox protocols
Materia Medica of 108 herbal allies
Homeopathy for common imbalances
Root causes of Dis-ease
Tongue, Pulse & Facial Diagnostics
Phytochemistry for herbalists
Herb & Drug Interactions
Pathophysiology and corrective therapies for dozens of common ailments
The Art of Intake
Apothecary Management & record keeping
This is a relatively rigorous program compared to Foundations. We will have regular tests and research assignments, but don't let that scare you. There will still be plenty of mystery and reverence woven into all that we learn.
Completion of this foundational training is acknowledged by a Certificate of Completion at the end of the 9 months (90% attendance + passing grade on all tests is required to receive the certificate).
After this year of diving deep into the human body, you will be eligible to participate in the  final level of clinical training, which is when we see 'real world' clients every week and work towards the requirements to become a registered clinical herbalist through the American Herbalist's Guild.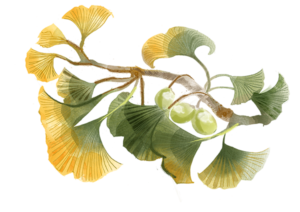 Investment
Regular tuition – $4400
Deposit– $440 is required to save your spot. Deposit is non-refundable and non-transferable.
Discounts

Early Bird: $200 discount if you register before June 1.
Pay-In Full Discount: $200 off tuition for those who pay their full tuition balance by the first day of class.
5% discount for cash payments

Monthly Payment plan available

9 monthly Installments due the first Wednesday of each month. Without discounts, this comes to $440/month.
Tuition includes all materials and the end-of-year intensive. Please plan to bring a bag lunch or enjoy one of Shepherdstown's restaurants for lunch. For those requiring overnight accommodations, please see the Our Area page.
Materials
All students will receive an herbal treasure box in the mail containing an assortment of tinctures and dried herbs that we will getting to know throughout the course. Each week we have 2 herbs that we will compare and contrast in vivo. Boxes will available to pick up during our first weekend, and can be shipped if necessary.

Ready to begin?
Registration for this year's program has closed. If you are interested in joining us in August of 2024, email me and let me know if you have any questions! The dates for the 2024-2025 session will be posted no later than the spring of 2024.
For those who have completed my Foundations class, you can save your space by sending your deposit at anytime. For those who are new to Sacred Garden School, we will need to schedule an interview before sending your deposit.
Schedule
Wednesdays
August 30- May 29
+ 3 In Person Weekends
The majority of our lessons will be pre-recorded lectures with live zoom calls every Wednesday to review the lecture and discuss the corresponding herbs. In addition to our virtual lessons we will have 3 in-person weekends:
September 2-3, 2023 (meeting in Shepherdstown, WV)
March 2-3, 2024 (meeting in Shepherdstown, WV)
May 23-May 26 (retreat at Fox Haven Organic Farm in Jefferson, MD)*
Our in person meetings will give us an opportunity to go over tongue, pulse & facial assessment as well as intake and apothecary skills that are best taught in person. 
* The cost of tuition covers the cost of lodging as well as 7 out of 9 meals during our stay. You will be responsible for lunch on Friday & Saturday as well as any food & lodging expenses for the September and March weekends. 
Prerequisites:
Completion of an introductory-level training program, either our Roots & Vines Foundational Herbalism program or a comparable program that lays the groundwork for understanding the elements, herbal energetics, herbal actions, and body systems. Feel free to email Ashley to see if you qualify.
I also strongly recommend having some adult-level Anatomy & Physiology before enrolling in this program. If you have not had A & P as an adult, I recommend this class with herbalist Tammi Sweet for $480: https://courses.heart–stone.com/p/online–anatomy–physiology